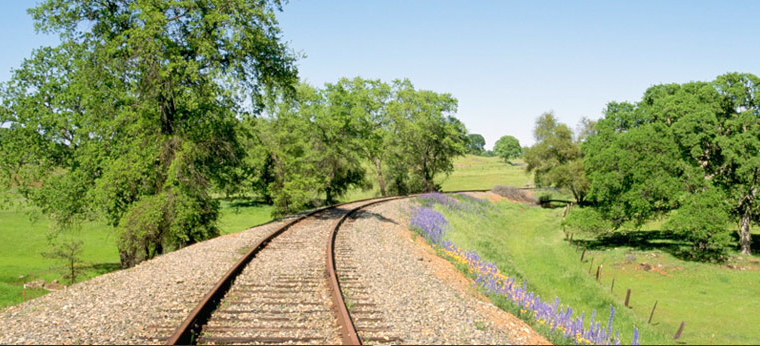 Ease down the line with your Inogen One.
There are many different ways that you may travel by train, whether using Amtrak, regional commuter rail, or even local rail lines. Rail carriers in countries outside the United States may have different requirements, as well as different standards for electrical outlets. Before you begin your trip, it is important to check with the specific rail carrier to ensure that any specific guidelines are met.
In the United States, Amtrak requires that you follow these guidelines:
You must notify Amtrak of your need to bring oxygen aboard and make reservations in advance. Please call 1-800-USA-RAIL (1-800-872-7245). Amtrak requires at least 12 hours notice in advance of your train's boarding time of your need to bring oxygen aboard.
You must have medical necessity to bring oxygen aboard.
You oxygen equipment cannot rely solely on train-provided electrical power.
In addition to the requirements of Amtrak, here are some helpful suggestions:
When making your reservation, request a seat with a power port. Confirm your seat has a power port upon boarding the train.
Carry the additional adapters that came with your Universal Power Supply in case there are different power port configurations.
Carry enough batteries for the duration of your trip in case your train does not have power ports available.