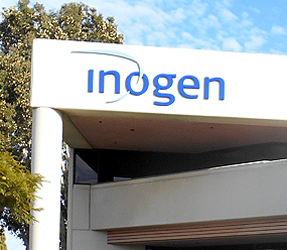 Inogen's mission to improve the quality of life of supplemental oxygen users began in 2001 when Mae, a beloved Grandmother, was prescribed oxygen therapy.
Learn more about Mae's Story
Inogen was founded based on our conviction that oxygen therapy technology was not keeping pace with the desired lifestyles of patients who depended on it to live longer, more fulfilling lives.  We estimate that more than 2.5 million patients in the United States and more than 4.5 million patients worldwide use oxygen therapy.
Our compact, lightweight and travel-approved portable oxygen concentrators are designed to free patients from heavy tanks, managing tank refills or being tethered to stationary systems. We believe our products allow oxygen therapy patients to reclaim their freedom and independence so that life can be lived in moments, not in minutes left in an oxygen tank. Â With each step we take to improve our products and service, our customers take another step toward more freedom.
See what our customers are saying
OUR MISSION STATEMENT
Inogen is innovative oxygen. We are committed to increasing the freedom and independence of oxygen therapy patients through innovative products and services.
OUR CORE VALUESÂ 
Self-Responsibility
Open Communication
Continuous Improvement
Integrity

 

 

Service
OUR PROMISE OF QUALITY
Inogen provides innovative and efficacious respiratory products for use in the home care setting to improve the health, wellbeing and independence of patients.  Inogen is committed to understanding and meeting customer needs, providing reliable and quality products, sustaining an effective quality system and maintain regulatory compliance.