Portable oxygen concentrators (POCs) are becoming quieter, more portable, more energy-efficient and less expensive every day. What once was a portable oxygen system that allowed you to run to the grocery store and back is now a system that allows you to enjoy lunch and a movie with friends, spend more quality time with out-of-town family members and even travel across country. But what should you look for in a battery operated oxygen concentrator and how do you know which one is right for you given so many choices? The following lists a few of the most important things to consider:
Battery Life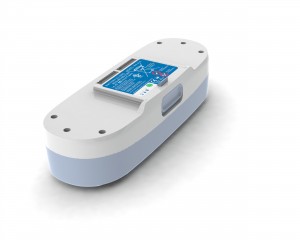 By far, one of the most important aspects of a portable, personal oxygen concentrator is the time it allows you to be mobile, as it runs on a rechargeable battery. But knowing the advertised battery life of a particular POC's battery is not enough; manufacturers usually advertise the battery life consistent with the lowest possible setting. You must consider how much battery life you'll have when using the POC at the oxygen setting you require. For example, if the manufacturer's advertised battery life is 4 hours on a pulse-dose setting of 2, it might be only 3 hours on a pulse-dose setting of 3. This is very important to understand, especially if you lead an active lifestyle and enjoy doing things away from home. Some POCs, like the Inogen One G3, give you the option of purchasing a double battery. This provides you with up to 9 hours of battery time (at flow setting 1) instead of the standard 4.5 hours with the single battery.
Pulse Dose or Continuous Flow?
There are two main types of POCs available: continuous flow and pulse dose. Which you choose will depend upon your oxygen needs and personal preference. Continuous flow POCs deliver oxygen continuously, in the same manner as a home-based oxygen system. This means even when you're not inhaling, the oxygen is still flowing. If you require between 2 and 5 liters of oxygen per minute, you plan to use your POC while sleeping or you need to connect your device to a BiPAP or CPAP machine, a continuous flow device would probably be a better choice for you. Pulse dose POCs deliver oxygen intermittently, only when the user inhales. These type of POCs are generally recommended for people who have low oxygen requirements requiring up to 2 liters per minute. Your health care provider can help you choose which POC to pick based on your condition and individual needs.
Size and Weight of Unit
Considering that you're purchasing a POC because you don't want to be tied down to a home-based oxygen concentrator, the size and weight of the device, including the unit's battery and accessories, are probably very important to you. Because continuous flow devices are able to meet a wider range of oxygen demands, they're generally bigger and heavier than pulse dose oxygen concentrators weighing, on average, about 18 pounds (not including accessories). These units generally come with a cart that you can pull alongside you when you're up and about. Pulse dose units are typically small and lightweight with some weighing less than 5 pounds. These units are so light and compact they can be easily carried and often come with a handy carrying case that you can strap across your shoulder or a lightweight backpack for ease of use.
How Much Oxygen Does the POC Deliver?
Before you choose a POC, it's important that you know your oxygen requirements at rest and during activities and sleep so you can better understand which unit will deliver the amount of oxygen you require to maintain your oxygen saturation. Continuous flow POCs deliver oxygen in liters per minute (L/min), usually ranging from 1-3 L/min, whereas a pulse dose unit administers a volume (bolus) of oxygen in milliliters per breath (mL/breath). While usually continuous flow POCs deliver up to 3,000 mL/min, pulse-dose POCs deliver between 450 mL/min to 1,250 mL/min. It's important to remember that the amount of oxygen the POC delivers will be directly related to your oxygen saturation level. If the model you choose doesn't meet your oxygen needs, your oxygen saturation levels will decrease. Over time, this could affect all your vital organs. Your health care provider and oxygen supply company will help you determine which choice is best for you, depending upon your oxygen needs.
Approved for Flight by FAA?
As of May, 2009, oxygen-dependent passengers may now carry their own POCs on board all U.S. domestic and international flights beginning and ending in the United States. To date, there are 23 POCs that are approved by the Federal Aviation Administration (FAA) for on-board travel. If you plan to travel by airplane, you'll want to choose one of these. Please note, the Inogen One, Inogen One G2 and Inogen One G3 are all approved by the FAA for in-flight travel.
Warranty
Most POCs come with a standard, 3-year manufacturer's warranty. Some companies, including Inogen, Inc., give you the option of purchasing a longer warranty for an additional charge. Be sure to check warranty information when purchasing a POC and keep in mind that if you're thinking of purchasing a used oxygen concentrator, they usually don't come with any kind of warranty and may not save you money in the long run.
The Bottom Line
Choosing the POC that's right for you is one of the most important decisions you'll ever make. Your primary health care provider or pulmonologist can assist you in determining whether a continuous flow or pulse dose device would work best for you based on your individual oxygen needs. Once you know this information, you can compare features and benefits of a variety of battery operated oxygen concentrators that are currently on the market.
By Deborah Leader RN, BSN, PHN