Christmas Travel Made Easy – 2017
MEDICAL OXYGEN SHOULDN'T KEEP YOU AWAY FROM CHRISTMAS DINNER THIS YEAR.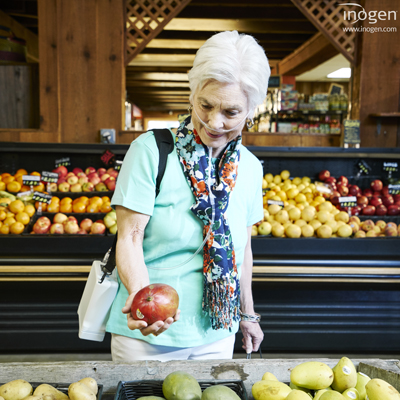 Christmas is right around the corner, and Inogen One oxygen concentrators make it easier than ever to get you where you need to go on Monday, December 25th. In years past, you may have had to stay put because an oxygen tank was too heavy and cumbersome to travel with. This may have meant spending the holiday away from loved ones. Or maybe Christmas had to be at your house. That means cleaning beforehand, cooking during, and cleaning afterwards. God bless you if you enjoy that, but if you are looking for a more relaxing way to spend the holiday this year, we urge you to take your oxygen concentrator on the go.
Christmas Travel with Oxygen Therapy
All Inogen One oxygen concentrators are small and lightweight. The latest in the product line, the G4 system weighs 2.8 pounds, less than a small bag of coffee beans. It is 5.91 inches long, 2.68 inches wide and 7.2 inches tall. The Inogen One G4 delivers the independence of a portable oxygen concentrator in one of the smallest, lightest, and quietest packages available to the oxygen user today.
Included with the concentrator is a Carry Bag with a protective cover and a shoulder strap for transporting. The G4 is a single solution system, intended for on-the-go as well as stationary use.
The DC Power Cable makes the Inogen One G4 extremely portable. Stay charged all during your car ride to ensure that you have full battery power upon arrival. If you're planning on traveling by plane or train, the G4 is suitable for travel and will fit with you comfortably in your seat.
This December, millions of Americans will give thanks for freedom.  We are thankful that we are able to provide users of medical oxygen with the freedom and independence to travel; to do what you want, when you want. Medical oxygen doesn't have to be a burden on you or your family members this Christmas. Grab your oxygen concentrator, carry bag, and car charger, and enjoy Christmas from anywhere you please.