10 Warning Signs of COPD Getting Worse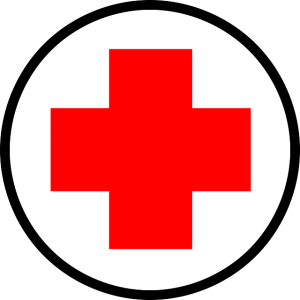 A COPD exacerbation is defined as a period of time when your usual COPD symptoms worsen. For some people, a COPD exacerbation can become so serious that hospitalization is necessary. The most common cause of COPD exacerbations are viral and bacterial infections and air pollution.
Having a flare-up of your COPD symptoms can be downright scary. That's why, in 5 Ways to Prevent COPD Exacerbation we shared some important tips on how to nip exacerbations in the bud before they occur. How do you know if you're having an exacerbation? Thankfully, there are 10 warning signs and symptoms that should alert you to seek emergency care or contact your physician as soon as possible.
Early Recognition of Worsening Symptoms
According to the Cleveland Clinic, getting help for an exacerbation as soon as you notice symptoms is paramount to a speedy recovery. Waiting too long could lead to serious complications; possibly even death. Even if you don't feel sick or you don't think your symptoms are that bad, ignoring them could be life-threatening.
When to Seek Emergency Care
Sometimes, a COPD exacerbation requires immediate emergency treatment. Go to the closest emergency room or call 911 if you experience:
When to Seek Non-Emergent Care
Many times, a COPD exacerbation can be effectively managed at home, under the care of your physician. Report any of the following warning signs to your physician within 24 hours:
Worsening shortness of breath
Shortness of breath that has worsened or occurs more frequently than usual is one of the hallmark symptoms of COPD exacerbation. Contact your physician if:

You're unable to walk as far as you normally do
You're breathlessness causes you to sit upright or prop yourself up on pillows while sleeping
The work of breathing tires you out
You need to use your rescue inhaler or do breathing treatments more often
Shortness of breath awakens you from sleep more than once during the night

Changes in mucus production
Many people with COPD experience an increase in mucus production as part of their everyday COPD symptoms. When mucus production changes, however, it could mean you're facing a COPD exacerbation. The following changes in mucus production warrant a phone call to your physician:

Changes in the amount, color or consistency (thickness)
The presence of odor or blood

Worsening cough
Increased wheezing (high-pitched whistling sound)
Frequent morning headaches or dizziness
Fever, especially if it's accompanied by cold or flu-like symptoms
Extreme fatigue or weakness that doesn't go away after one day
Unplanned weight loss or weight gain of 2 pounds in one day or 5 pounds in one week
Changes in your mental state (restlessness, confusion, forgetfulness, irritability, slurred speech)
New or worsening swelling in your lower extremities that doesn't go away after resting for one night with your legs and feet elevated
For more information about COPD and prevention of COPD exacerbation, read:
Author: Deborah Leader RN, BSN, PHN