Inogen Oxygen Concentrators for Sale

Oxygen Concentrators for Sale
Inogen provides oxygen concentrator solutions for both portable and stationary use. Read below to learn more about each oxygen concentrator for sale and how Inogen can meet your oxygen therapy needs.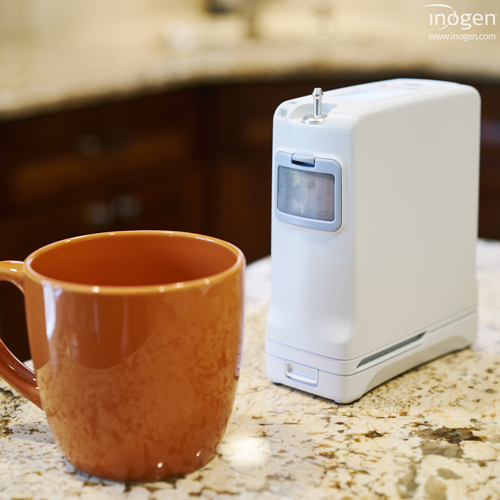 The Inogen One, a single-solution portable oxygen concentrator, is small, lightweight, quiet, energy-efficient, and very easy to use at home or traveling. This next-generation product family has changed oxygen therapy greatly. Whereas many patients needed multiple devices for different uses, the Inogen One Portable Oxygen Concentrator offers an all-in-one solution that has helped countless oxygen therapy patients reclaim their independence, freedom, and quality of life. Learn more about the Inogen One Portable Oxygen Concentrator for sale below.
For stationary oxygen therapy, the Inogen At Home is one of the lightest, quietest, and most energy-efficient 5 liter per minute continuous flow home oxygen concentrators on the market today. It delivers the familiarity of continuous flow oxygen in an unparalleled small, compact, and lightweight design. Learn more about the Inogen At Home below.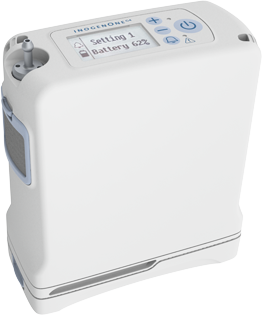 G4 System
Smallest Inogen One system

3 flow settings

2.8 pounds

Battery life up to 5 hours

Meets FAA requirements

Technology clinically validated for 24/7 use
The Inogen One G4 delivers the independence of a portable oxygen concentrator in one of the smallest, lightest, and quietest packages available to the oxygen user today. With flow settings from 1-3, the Inogen One G4 is designed to dramatically increase independence for most users 24/7.
Inogen One G4 Systems
Portable Oxygen Concentrators
Inogen One Portable Oxygen Concentrator Comparison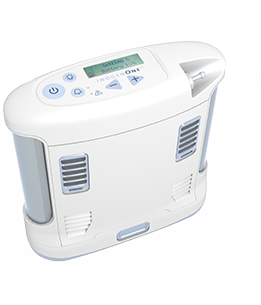 G3 System
5 flow settings

4.8 pounds

Battery life up to 9 hours

Clinically-validated for 24/7 use

Meets FAA requirements
Inogen One G3 Systems
Inogen One G3 Accessories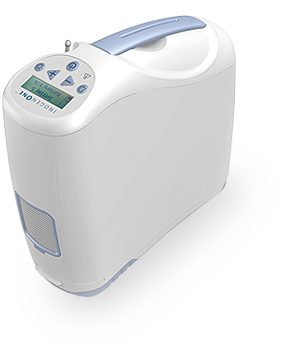 G2 System
6 flow settings

7.0 pounds

Battery life up to 10 hours

Technology clinically validated for 24/7 use

Meets FAA requirements
Inogen One G2 Systems
Inogen One G2 Accessories
Home Oxygen Concentrator
Calculate Energy Savings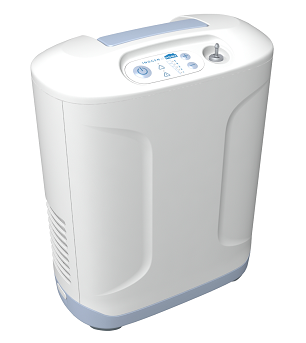 5 liters per minute, continuous flow

Only 18 pounds

Extremely quiet

Energy-efficient

Only 100W on Flow Setting 2
Inogen At Home System
Inogen At Home Accessories