10 Tips for Oxygen Safety in the Home
10 Tips for Oxygen Safety in the Home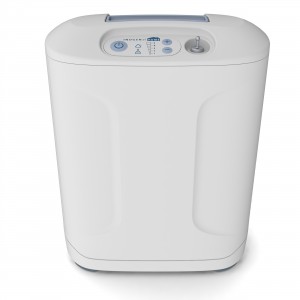 Home oxygen safety is one of the most important aspects of oxygen therapy whether you choose an oxygen concentrator, oxygen cylinders or a liquid oxygen system as your oxygen supply source. Although oxygen is a safe, non-flammable gas, it does support combustion meaning things burn more readily and ignite easier in its presence.
To enable more home oxygen safety, consider the following tips:
The Centers for Disease Control and Prevention (CDC) report that 89% of deaths related to fire and home oxygen use are caused by smoking.[1] Never smoke or allow anyone else to smoke around oxygen. Post NO SMOKING signs in every room of your home where oxygen is in use.
Keep oxygen canisters at least 5-10 feet away from any heat source, including gas stoves, lit fireplaces, wood burning stoves, candles, lighters or other types of open flame.
According to the American Lung Association, "the combustion of flammable products containing petroleum [like Vaseline] can also be supported by the presence of oxygen".[2] Avoid using lotions, creams or other home care products containing petroleum. Choose water-based products instead.
Store oxygen canisters safely and securely in the upright position, away from any type of heat source and in an approved oxygen storage cart or other device designed to store home oxygen.
Support home oxygen safety and reduce the risk of home fires by turning your oxygen supply valve to the off position when oxygen is not in use.
Avoid using anything that may cause a spark around home oxygen, including electric heaters, electric blankets, electric razors, hair dryers or friction toys.

Install and maintain smoke detectors in your home. Replace batteries regularly. Perform weekly checks. Keep a fire extinguisher on hand and know how to use it. Plan and practice an emergency evacuation route for you and your family to use in the event of a fire.
Familiarize yourself with your oxygen equipment and the safety checks established by your home oxygen supply company. If you don't understand how something works, ask for more information and a demonstration.
Inform your power company that you are oxygen dependent. Many companies offer oxygen-dependent patients priority service or even a generator when their power goes out. Find out what steps you need to take to get this type of service.
Oxygen accumulates in poorly ventilated areas like closets or cabinets creating a potential fire hazard. Store your oxygen in a well-ventilated area away from the sun. In addition, never drape clothing or other material over your oxygen supply source.
These tips should help you take better precautions for oxygen safety in the home.
[1] Center for Disease Control and Prevention. "Fatal Fires Associated with Smoking During Long-Term Oxygen Therapy – Maine, Massachusetts, New Hampshire, and Oklahoma, 2000—2007". MMWR 57(31), 852-854.
[2] American Lung Association. "Supplemental Oxygen". Accessed September 26, 2015.
By Deborah Leader RN, BSN, PHN