OXYGEN CONCENTRATOR REVIEWS & TESTIMONIALS
Innovative Home Oxygen Therapy
Watch as Claudia explains her experience switching from her bulky, loud stationary oxygen concentrator to the new lightweight, quiet & energy-efficient Inogen At Home oxygen concentrator.
Has Inogen Changed Your Life?
Share your story with other oxygen therapy patients.
Share Your Story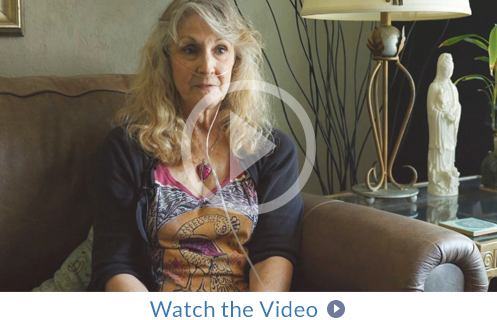 Listen to Anita explain how her new Inogen portable oxygen concentrator is much easier to use than her old oxygen tanks.

Watch the Video

Alvin explains how his Inogen portable oxygen concentrator has allowed him to keep active in sports – particularly golf.

Watch the Video

When Bruce began oxygen therapy, he needed a lightweight, portable solution to help him keep up with his fast-paced career at the race track. Hear first-hand how Inogen allowed Bruce regain his freedom on the job.

Watch the Video

I thought I would fill you in on my latest trip to Germany. The trips are really getting a lot easier now thanks to my Inogen.

Read More

Switching from oxygen tank to the Inogen portable unit has been immensly beneficial to our quality of life.

Read More

Dear Inogen, I want to thank you for your great product. It has allowed me to continue to pursue all my passions of life because I can travel and play golf, hunt and fish anywhere in the world that has power or a generator.

Read More

I have been using mine now since March 2012. This is so wonderful!!! I used to have to lug 3 or 4 tanks to make it through an average day.

Read More

Dr. Jeffrey Kupperman discusses why he recommends the Inogen One portable oxygen concentrator to his patients and fellow colleagues.

Watch the Video

I have been blessed with Inogen. Since we have always traveled a great deal, I felt my days were over. Thanks to Inogen, I have been able to continue going over seas.